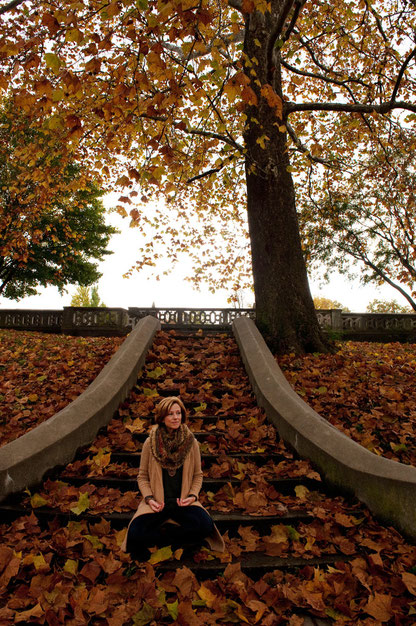 Why have a platform for living in your truth....? I thought you might be wondering this. Wondering is something I do, a lot actually! While I will readily admit I am a do-er, fueled by an excessive amount of hunter energy, which served me well during my 28 year sales career, but I confess, I have always been devoted to my personal evolution as well. I am actually passionate about it! I love to go below the surface and explore. I reflect often on myself and others. I am curious about human nature; personal and spiritual. I've discovered it's our potential I care about and I instinctively want to help people grow and become.
Most importantly, what I have come to understand about my yearning and soulful quest; is that I seek to find and know the truest parts of myself, allow it to be expressed in a suitable forum, and I desire to hold space for others to find and express their true self.
When you discover these unique quests within the DNA of your Soul, you can't deny them! I am giving myself this forum to be of service to those who seek to explore and express the gems yet to be discovered within themselves. 
If you are curious how you can continue discovering your truest self~ here are 4 helpful tips.
Increase your self-awareness.
Practice being consciously aware and connected with yourself by checking in frequently to understand the emotion you are feeling. Name it and process it in the moment. For example; you notice that you are feeling anxious after a friend tells you of her new job. Is that jealousy you are feeling? Does that information make you feel less than? Why? What ever comes up for you, be present with it and allow it to inform you about yourself. You may ask: "When have a I felt this way before?" Follow your curiosity and trace that feeling back to an early moment in your life. Stay open and allow for the story to unfold.
Actively identify and let go of the past that is no longer serving you.
What old story are you re-living over and over? Or behavior pattern and limited belief that is keeping you locked into losing cycle? Maybe it's even jeopardizing your relationships or career. If you can identify it, you can change it! It will take some attention, but when you do, you make room for what is really possible in your life. Healing and transformative shifts occur when you can accept the past, forgive yourself and release the wounds that held you captive. Dreams are free to bubble to the surface now from the truest place within you.
Value you yourself with love!
Honor yourself by committing to loving yourself through thick and thin. No matter what! Offering yourself this unconditional love, allows you to forgive and heal, and grow so much more quickly. And when you get good at this, offer it to others. We are not a perfect species~ but we are evolving!
Evolve!
Develop a daily prayer, devotions or meditation practice for spiritual and personal growth. This is the pathway to authentic power and freedom. Set an intention to do this every day - even if for only 10 minutes. This practice is good for centering your mind and calming the body. Wait and see....your world will expand! ...And when it does, you will discover the hidden, spectacular facets of your soul! I know they are beautiful and I can't wait to be a part of the bliss when they unfold and see what you become!
You will receive my Tips to Live in Your Truth (there are 7 more!) when you Sign up for my newsletter below!
Here is to your gorgeous, vibrant and sparkling beacon aka Your soul! To finding it, expressing it and celebrating it!