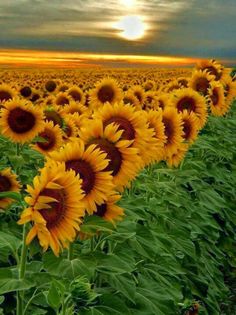 Here we are midway through the year already! The summer solstice has arrived kicking off our summer season!! Something to celebrate!!
I know we look forward to summer for all of its wonderful attributes: like getting outdoors for play and recreation, vacations, tending to our flower beds and vegetable gardens; but the fact that we're halfway through 2019 wow..... this gives me pause I'm not going to lie!
I am in the midst of writing a book for Women: A 21st century Guide for Women to rise into their full potential ...a true passion project for me. I had hoped to be finalizing it by the end of June...but this is not happening now! In fact, I will be extending way past that deadline. UGH!
Life has a way of pulling us off course doesn't it?
Still, I feel VERY disappointed because this work is an important part of my mission this year!
To overcome my mid year melt down....I had to hit my inner pause button for some reflection time and get curious about......what the heck is going on for me?!
Are you where you expected or hoped to be with your plans and mid year goals? Would doing a big check-in help you to overcome or better yet, avoid a mid year melt down?
This is the perfect time to Reflect and Reset!
I know it served me! I am now owning that I may have derailed a bit, but with some thoughtful introspection I feel certain I can navigate back on course, reconnect with my 'why' and find some accountability support to help me complete my important work in the world. Work that I value!
This is such an important time in herstory for women to step out and fully flourish with their gifts, talents and skills!
We each matter! We are each part of a global collective of women. We have a responsibility to really take ownership of what we value. Pursue what we're passion about and get very clear on how we're here to contribute.
That may mean we need to shed the skin of disbelief and identify where we might be hiding or over functioning because we are so over scheduled. These are just a few behaviors that derail our ability to grow and achieve...... they keep us playing small and spinning our wheels.
We're busy women living full lives...we can slip off course. But we also get to hit our own inner pause button to reflect on what our intentions are and reset who we want to become this year!
Consider carving out time right now to make an honest and soulful assessment of where you're at and where you're feeling called to go! It will be worth the time when you reconnect with the wisdom of your heart and soul The clarity that comes through may have you releasing the stuff that is keeping your from truly stepping into your greater self and goals. Check it out and see what comes flowing out! 
Here are Three questions to help You
REFLECT AND RESET
Answer the following questions about where you are at RIGHT NOW!
1) What urgent desire is waiting to come forward in your life?
2) What old stagnant relationships, behaviors or situations have you outgrown and really need to walk away from?
3) What current capability do you need to own and honor in order for you to fully grow into the new level of you?
As you reflect and reset your intentions to grow into a bigger definition of you, know that I am here to support your inner and outer transformation if you desire it.
Schedule your 
FREE CONSULT
with me today and receive 
Essential Tips
 on how you can be stepping into a whole new level of You!
Join us over in my private Facebook Group~ IGNITE YOUR TRUTH!  

And share what's opening up for you!