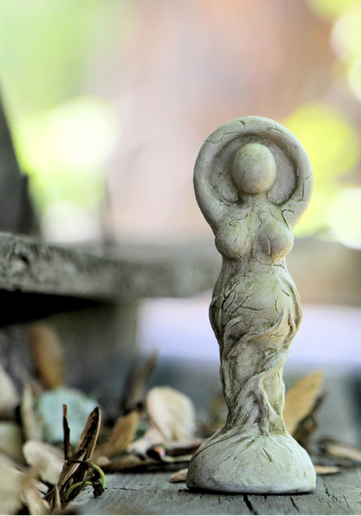 This year I am contemplating Mother's day in a whole new and expansive way. I am feeling into our collective truth that we are all daughters. And as daughters living in the 21st century, we have many blessings and freedoms afforded to us that our Mother's never experienced.
I am appreciating our ability to be self-actualized.
Our Mother's come from a lineage and time where women were not fostered to live into their full potential. Because of this, they may have unconsciously placed their unresolved wounds around being underestimated, undervalued and under self-actualized upon their daughters.
I acknowledge that I have been both the victim and victor over these projections of her experience.
As a daughter, you may or may not be aware of how these projections have limited you in showing up fully in your own life endeavors, relationships and career. Success guilt, perfectionism, self-sabotage, approval seeking, overdoing…these are just some of the indicators of not living into the authentic parts of your true self.
You may even feel unclear how to overcome these ways of operating.
No matter where you find yourself in the present, you still have this beautiful opportunity to be both the vessel and midwife in birthing your next level of self. With conscious intent, you can seek support in all the many ways that are available to women today who desire to rise above their perceived limitations.
A higher, authentic version of you, your abilities, dreams and achievements await you if you take the right actions today in order to transcend your early experiences and perceived limitations.
Imagine the outcome if You transcend!
We can begin to heal ourselves and liberate future generations of women in our lineage and our sphere of influence when we individually and collectively choose to heal and rise into our fullness and potential! We get to model a new version of the modern woman living healthy, happy, successful lives…a life defined by our whole and authentic self and not our wounded younger self. The world needs us to do this and contribute at our highest level!
Our time is Now!
Honoring Mother, Daughter and Self! 
Cheers to your blossoming rebirth!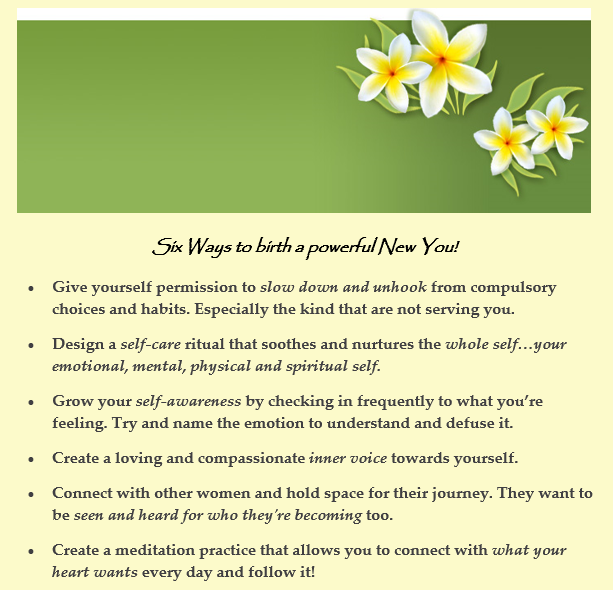 Feel free to share below how these six ways serve in birthing a powerful new you!
Please know as you begin this new journey, I am here to answer any questions and support you should you need it!
You are invited to SCHEDULE A FREE CONSULT with me and learn how private mentoring can have you stepping into a whole new level of You. 
Visit me on Facebook at Melanie Fitzpatrick and in my private Facebook Group: Ignite Your Truth!