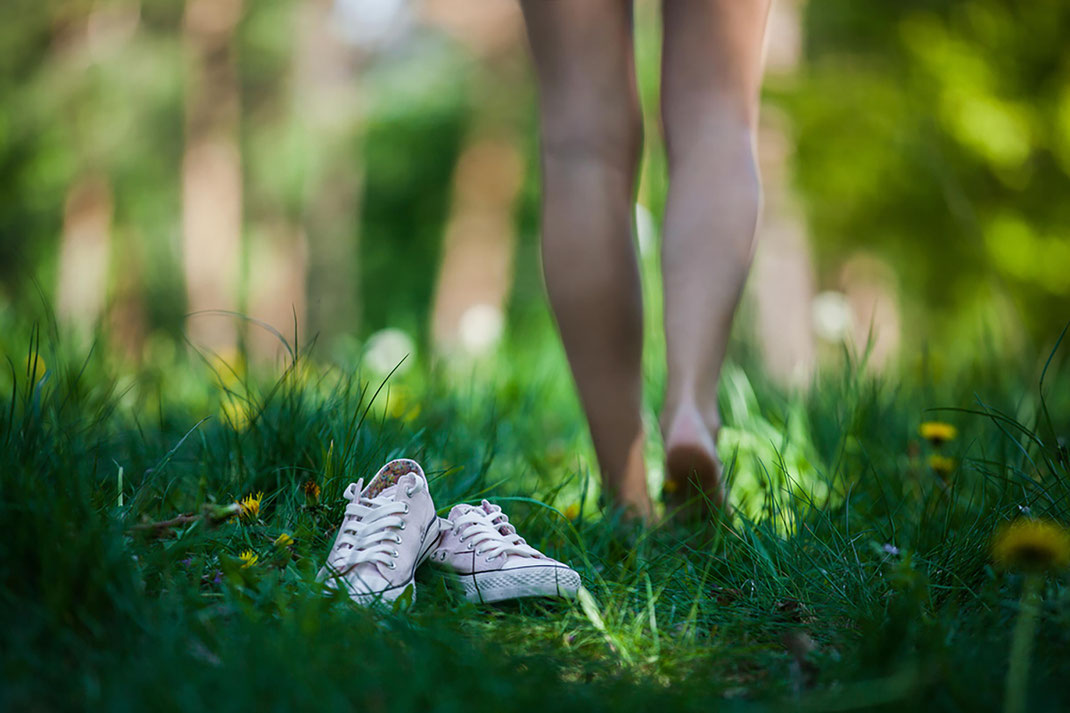 Now that it is summer time, I hope you're taking time to experience your favorite summer moments. The kind that delight your senses and lift your spirit.
Like walking barefoot in the cool, shady grass!
Seasonal changes can be liberating with the new energy they bring and this summer is exceptionally charged with energy for change and growth. While we're in this growing season, pay attention to what wants to grow in your life by noticing what you're craving.
It may be related to your personal / spiritual growth or be connected to the work you're doing in the world. I know for many women, there is significant struggle and transition around working and their business right now. Everything is being disrupted that we've previously been grounded in. So, if you too are feeling this and are stressed about it, know you're not alone.
If you can believe this is happening for you and not to you, there's so much for you to gain!
As this period of uncertainty and transition persists, could this be the impetus for the change you really need and possibly feel called to?
 If you've found yourself feeling resistant to something, stay connected to your emotions around that and get curious why. Embracing transition instead of resisting it, is the key to moving from surviving to thriving in your career and the other areas of your life. What you resist…..persists!
To shift out of the resistance in your head, add more play into your life! Let your heart rule for a while. You'll find that your heart comes alive with play and from my personal experience…women need more play!
I love this quote by Deepak Chopra;
"When we play~ we create, when we create~ we play."
You can't go wrong with this formula! You simply need to trust that your heart knows what it wants and will make it known to you – but you have to be present to it in order to receive it.
When you're fully engaged in play, you naturally shift out of your headspace and into your heart space. But if we're primarily engaged in our masculine doing activities we become disconnected from our own emotions, intuition and the messages our body is communicating to us.
Can you be more playful? Play is the energy of the feminine….To open up to our senses and receive them in the moment. Think about how joyful and carefree you were when playing as a child. The feminine energy allows for flow and ease. When we're connected to our feminine energy and ways of being; we can be more compassionate, creative, and connected to our intuitive feelings and inner voice. This is the gateway to the voice of our heart and soul. This is the place we can become connected to what is calling us.
If you've been in your masculine energy too much and are overdoing things a bit, be open and aware how these feminine elements may be an opportunity of growth for you.
Get curious, connect with you heart and notice what you are craving.
Choose more play and inner connection until you feel her response. When you do, nourish that desire, idea or impulse with love and create the space in your life for it to grow!
On the other side of resistance is so much possibility for growth and expansion into the life you crave....the life you deserve.
Don't let time slip away without awakening to this possibility!
Get started today!
Check out my new and affordable Private Coaching option:
A 90 minute Focused Coaching session dedicated to uncovering your specific challenge and creating a massive breakthrough for you!