What if you could live your life feeling alive, shining your beautiful light in the world?
While making a meaningful difference AND experiencing deep joy and satisfaction? 
Imagine breaking free from the burden of limiting beliefs and their debilitating patterns, that have hindered your true potential
and authentic expression in the world…..only to discover infinite possibility awaits you!
With guidance, wisdom and direction from a Transformation Expert:
You can experience the ultimate freedom by overcoming lifelong patterns of limitation and linkup with the highest version of yourself.
You will be able to name that inner longing and begin an active pursuit of the joy and success you yearn for. 
You will develop the structure for the future you are ready to receive and learn what it's like to co-create your life by being in alignment with the source of your inner knowing and wisdom.
---
Are you ready to become the Woman you are truly meant to be?
Contributing your brilliance, gifts and skills at the highest level?
Choose the Coaching Package that's right for your journey!
---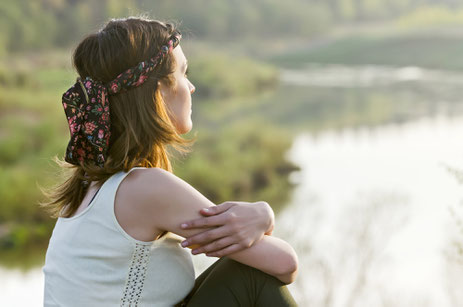 THE SHIFT PACKAGE ~ 6 One hour sessions 
This package focuses on personal growth in such a way that it activates a shift in your mindset and enables you to overcome limited beliefs and blocks from the old story that is no longer serving you. With newfound clarity, this enables you to envision your desires and higher potential. Together, we will map out your initial plan and identifying the necessary steps for rising to the next level for you and your business.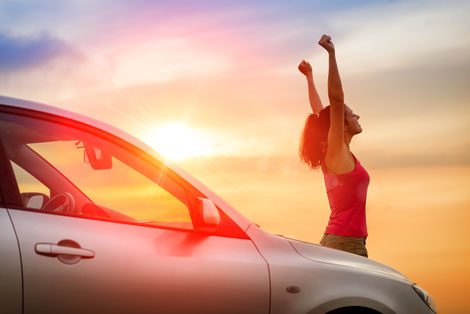 THE TRANSFORMATION PACKAGE ~  12 One hour sessions 
This package includes the steps from the Shift package, but is for someone who is ready to begin living in preparation for the future they are standing for. Expect to experience deeper breakthroughs from mental/emotional blocks, and stretch yourself beyond the role you currently play in your life / business and learn new ways to source your authentic power. Creating your new story, will be how you become the thriving Woman you are meant to be! You will receive guidance, tools and practices in order to effectively rise into this inspired new level of actualization.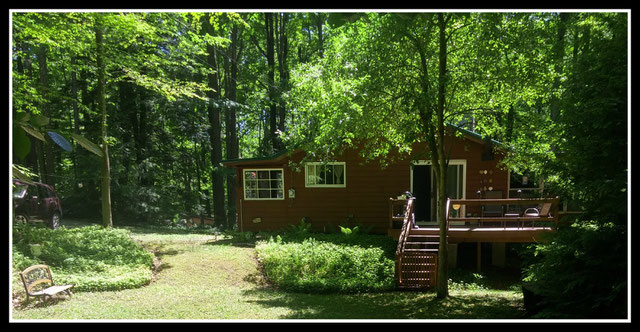 VIP MASTERMIND RETREAT DAY – One day cabin Retreat! Learn more.
In the tranquil and beautiful woodsy setting of my cabin in the mountains of Western Pennsylvania, I offer one day Mastermind Retreats for Women seeking to focus on up leveling their business and themselves! This Private Mastermind Retreat experience is the ultimate opportunity for you to dedicate an expansive and uninterrupted amount of time towards you and your business growth.  
Nourishment, beauty & creativity abound as you relax and enjoy nature's transformative energy. Working with me you can explore, discover, and brainstorm your beautiful dreams and vision into being!
I only take 2 clients a month June through October. Please book your Retreat day today.
DARE TO BECOME YOU!  An 8 week Virtual Group Coaching     
Daring to become the Woman you are meant to be...a woman of powerful clarity and confidence who gives herself full permission to shine her greatness in the world! This is how you will become the Woman of your dreams! YES!
Are You ready?
Then become a part of this special group and you will be guided with other Women, who just like you, are ready to take action on their dreams and desires in this powerful 8 week this coaching program. We will meet in a private and intimate virtual space for 8 weeks to focus on identifying and breaking through current blocks, gain clarity on the biggest vision you are called to act on, and be guided to develop a distinct roadmap that flows with possibility and inspired steps for you to realize your vision. 
Together we will co-create a new chapter, taking a stand for you, so you can become the Woman you've always longed to be in a life and business that you love! 
Next Group Coaching September 2018. Registration will begin in August!
Stay tuned by joining my mailing list or schedule a consult with me now! I am happy to answer any questions you have!  
---
**My role is to guide you, hold space for you and your vision while providing accountability support along the way. I will provide structure, direction, creative practices, tools, and opportunities for masterminding and mind-mapping / vision boarding.  
Private Coaching Sessions can occur every week or twice a month at a designated time / day that is mutually beneficial to both schedules.  Sessions are done over the phone / Zoom / or in person if possible.**
---
---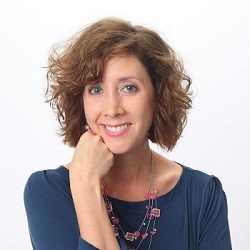 "Melanie has great intuition for figuring out why you aren't showing up, and together, we did some deep work that really helped me feel comfortable with talking to people about my books. Not only did she give me this invaluable insight, but she also offered me some fantastic tips for parts of my business development that I've been struggling with. I highly recommend working with Melanie! You'll love her energy and how she helps bring out the real you to shine for the world to see!"
Cory Smith Wamsley, Author, Editor and Writing Coach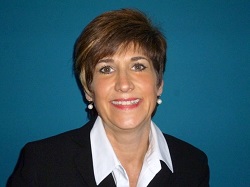 "I was struggling with my identity as a company, not able to connect and find my ideal client. As I began to work with Melanie and the process evolved; resources, visual images, clients and projects started to appear that were in alignment with what I was saying about myself and my company. Clarity and conviction resulted. With Melanie's guidance I figured out my soul's purpose, my brand and my vision. Ten months later I am sitting here with more projects than I can handle!"
Liz Parker, Founder & CEO LT Consultants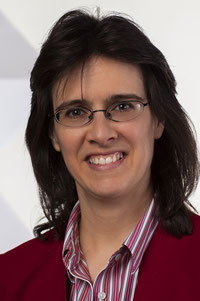 "I was at the midpoint of my career and needed to get clear about goals for the next phase of life. Although I was very skeptical about hiring a coach, I was impressed that Melanie had a past career in the corporate world. I started with a one-day retreat at her cabin near Ligonier, PA. It was great to have a whole day where I stepped outside the chaos of regular life and thought about what I wanted for my future, and Melanie had a wonderful effortless flow to all of the events.
We did exercises to discover my CORE VALUES—those things most important to me for living a fulfilled life—and she helped me give myself PERMISSION to take time for and invest in myself. She also helped me discover that I already have all the necessary tools for the next chapter of my life; I just need to BELIEVE I have them.
I left with a list of projects, including a deadline for each one, and the permission and belief to make it seem completely reasonable and achievable. If you are thinking about hiring a personal coach, take Melanie up on her free 30-minute discovery call offer, and BELIEVE in what's possible." 
Tatia O'Connor, Director of Research and Client Services, WTAE ABC Network
"Melanie, I want to thank you for everything you have done for me!
Working with you for six short months helped my mindset, values and belief system.
I completely credit you for helping me break down my walls and allowing the power of receiving to come into my life. In just six months, I received a significant raise at my day job and in my side hustle, I am now averaging $1500 - $2000. per month in additional income. I have serenity in my heart! Thank you for all your help and turning my life completely around."
Kara S, Independent Consultant, Arbonne Intl.